Solar Rooftop Installation
The Philippines has one of the highest electricity rates in Asia, and thus, the potential for adopting solar panels for homes, commercial, and industrial establishments has tremendous potential. Moreover, the nation is all set to increase its renewable energy production to 55% by 2040 which has encouraged solar rooftop installations in philippines
Our Solar Roof Designs & Solutions
Solar rooftop installations can come in different shapes and styles, designed to suit your individual needs. Here's a breakdown of its core components.
Solar Panel Roof
In the Philippines, solar panel roofs are prevalent, involving the strategic placement of panels on existing roofs to optimize sun exposure and maximize energy absorption, considering direction, angle, and shading.
Solar Roof Design
Solar roof design have both a functional and aesthetic purpose. They blend seamlessly with existing rooftop designs and structures, and thus, maintain a visually appealing exterior.
Residential Solar Roof Installations
Residential solar installations benefit homeowners by slashing electric bills and raising property values. Tax incentives may also accelerate the investment's payback
Commercial Solar Roof Installations
Commercial solar rooftops help businesses reduce energy costs and boost their eco-friendly image, appealing to customers and investors in today's green-aware market
Benefits of Solar Rooftop
1. COST SAVINGS
Solar energy has proved to be more efficient and cost-effective than other types of energy solutions. This has made it a viable energy for residential, commercial, and industrial establishments. Moreover, the initial investment can be recouped in approximately 4 years from the savings in electricity costs.
Electricity Generation Cost Comparison
Source: IEEFA Report – "Carving out Coal in the Philippines: Stranded Coal Plant Assests and the Energy Transition"; MERALCO; ERC; Solar Philippines; SolarNRG; Energy Development Corporation.
2. ENERGY INDEPENDENCE
Installing solar panels can make you energy-independent when you have to depend on a power grid, and also provides a consistent source of power in areas without electricity. It also helps address the issue of intermittent power interruption for homeowners and business establishments, making it a reliable source of power.
3. SUITABILITY TO PHILIPPINE CLIMATE
The Philippines is situated just above the equator and receives an abundant amount of sunlight all year round. Thus, the tropical nature of this country provides us with a free energy source that should be harnessed to its maximum potential, which can benefit both our nation and our environment.
4. ENVIRONMENT FRIENDLY
Solar energy can be a blessing for our environment. It is a cleaner and greener source of energy as compared to other non-renewable energy sources. Using solar energy helps reduce our carbon footprint, lowers the greenhouse gas (GHG) emissions from fossil fuel use, and helps fight climate change.
5. EASY AND SIMPLE INSTALLATION
Solar panels are fairly easy to install and can be installed on any rooftop without much complication. You don't need to utilize additional land or area that can be used for agricultural/ food security purposes. It is also almost maintenance-free with a lifespan of 20 years if properly taken care of and maintained periodically.
Checklist for Setting Up a Successful Solar Roof
Installing solar panels extends way beyond the panels itself. Below, is a comprehensive guide for successfully installing solar panels on your roof.
Right Solar Panel Type
Choose the correct type of solar panel that will effectively serve your energy needs. Traditional solar panels are best for homes that have large roof spaces and for limited spaces, flexible panels can be installed.
Optimal Roof Direction and Angle



Direction: In the Philippines, a north-facing roof is ideal for maximum sunlight exposure.
Angle: A tilt between 15° to 40° is typically recommended for optimal energy capture from the panels.
Sturdy Roofing Material
Ensure that your roofing can support the weight and installation of solar panels. Whether it's corrugated metal, concrete tiles, or flat roofing, a sturdy base is crucial to ensure the longevity of both your panels.
Solar Inverter



This is a device that converts the direct current (DC) generated by your solar panels into alternating current (AC) for home use. Choose between string inverters, micro-inverters, or hybrid inverters based on your setup and needs.
Battery Storage (Optional)
If you want to store excess energy for the night or for cloudy/rainy days, you can add a solar battery storage system. This ensures you get an uninterrupted power supply even when the sun isn't shining.
Monitoring System
This device keeps track of your solar system's performance, energy production, and consumption with a digital monitoring system. This helps in early detection of any issues and maximizes efficiency.
Permits and Documentation
You need certain permits before installing rooftop solar panels in the Philippines, especially in certain municipalities. This can include electrical permits, building permits, and clearance from local utility providers.
Professional Installation Team



Partner with a reputable solar installation company, like Nativ Techniks, to ensure a seamless and efficient setup. Our team is equipped with the expertise and experience to handle all solar roof requirements.
Maintenance Plan
Although solar panels require minimal maintenance, having a plan in place ensures longevity. This includes periodic cleaning, checking for debris, and ensuring all components are functioning optimally.
Planning A solar Rooftop Project Now?
Want to learn more about solar rooftop solutions? Contact Nativ Techniks, a leading solar company in the Philippines, for a no-obligation, comprehensive site survey today
Suggested Solar System Size
0 kWp
Solar Savings Calculator: Tailor Your Energy Needs & Say Hello to a World of Savings!
Discover your perfect solar system size with our Solar Savings Calculator! Tailored to assess your power needs, it helps you find the ideal panel size to match your electricity usage. Plus, compare how much you could save with solar energy against conventional power. Embrace solar today and see its advantages for you and the Earth.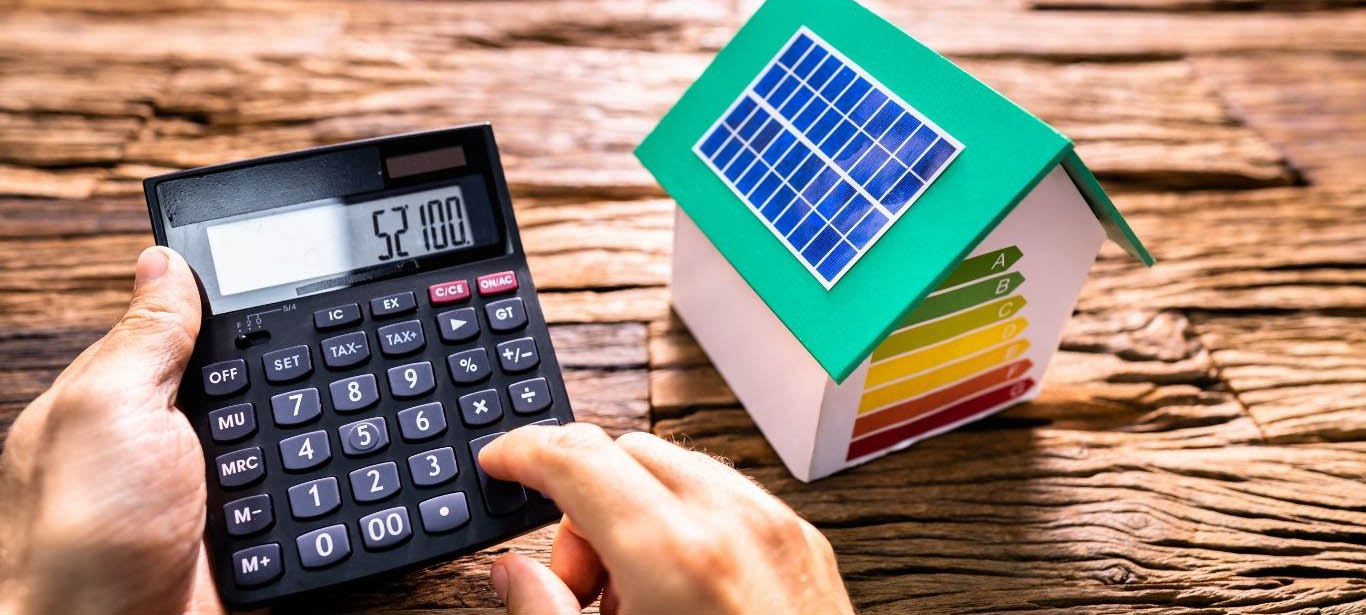 FAQ
Need to learn more about solar rooftop installation services in the Philippines? Get answers to some of the most common questions about solar rooftop installation services. If you don't find the answer to a specific question, don't hesitate to give us a buzz. We will be more than happy to answer all your queries.
Solar panels generally require minimal maintenance. However, since solar panels in your roof will be exposed, dirt, debris and even bird droppings can accumulate on the cells. Thus, to keep your panels working optimally you may need to clean them periodically.
If you carry out extensive research before installing solar panels, then the short answer is no, they won't damage your roof. Most roofs are made of sturdy materials that are durable enough to support the weight of solar panels. Thus, before attempting to install any solar panel on your roof you should get a professional to carry out a complete survey.
Solar panels which are installed properly by an expert professional won't cause your roof to leak. However, there may arise circumstances when your panels weren't installed properly or your roof was damaged during the process. This is when roofs start to leak and cause an inconvenience to owners. However, with a reputed and experienced company, you don't need to worry about any potential leaks or damage to your roof.
The capacity of solar panels on roofs in the Philippines depends on the area of the roof available for installing solar panels. The average rooftop capacity in the Philippines is around 15kWp which consists of around 38-40 solar panels.
The best roof direction for solar panels in the Philippines is facing south at an angle of approximately 13.24 degrees from horizontal. This direction ensures that the panels receive the maximum amount of sunlight exposure throughout the year.
To install solar panels in the Philippines, you generally need to acquire specific permits and clearances. The process involves the following:
Obtaining necessary paperwork and permits, including an Electrical Permit and a Building Permit, from the local government unit.
Ensure compliance with local rules and regulations.
Solar panels are installed on roofs using mounts, stanchions, and clamps. Moreover, the area around the bolts are sealed to prevent leaks. Sometimes, U-clamps can also be used to secure the panels without drilling any holes. However, all these steps require an expert serviceman, and thus, it is best to leave the installation process to a professional.
Solar panels can be installed on flat roofs. However, there are some considerations you need to keep in mind for this like:
Mounting options
Tilt angles
Weight distribution
Maintenance
Thus, it is best to consult a professional to determine the best way to install solar panels on a flat roof to ensure maximum energy absorption from the sun.
To install solar panels on a concrete tile roof, first, the tiles will have to be removed in the designated areas where the panel will be installed. Next, brackets and rails will be installed in those places and securely fastened. Next, the panels will be mounted on the brackets and once again, securely fastened.
Functionality and Efficiency
Rooftop solar panels harness the energy of the sun during the daytime. The electricity passes through an inverted and then to a battery which stores excess energy for the night. Solar panels can also be connected to an existing power grid to reduce energy dependence. They can also be installed independently without connecting to a power grid. In such situations, there will be no energy consumption, and power bills be zero.
The cost of roof-mounted solar panels can vary depending on various factors like the location, weather conditions, size of the panels, no of panels required, and their type. Prices can range from as low as ₱150,000 to over ₱1,000,000.
Solar panels require sunlight to function, and thus, they don't work at night. However, if you have a solar battery then you can continue to use the remaining solar energy generated during the day to power your energy requirements at night.