Nativ Techniks Inc. comprises a team of solar panel installation Philippines professionals providing rooftop solar panel installation and ground-mounted installation services for industrial and commercial facilities across the nation. Our goal is to maintain our position as one of the top solar companies in the Philippines for supplying reliable, renewable energy.
Enterprises of all sizes can access our free consultation on commercial and industrial solar panel solutions. A rooftop solar panel installation is an intelligent solution for reducing operating costs while also having a positive impact on the environment.
Our solar installations are powering manufacturing facilities, cold storage warehouses, universities, hospitals, and factories. All are making a valuable contribution towards a cleaner, brighter future for generations to come while reducing operating costs and improving profit margins.
Our work is not yet done. Many more industrial rooftop solar panel installations are needed so more businesses can benefit from an affordable yet clean power source.
Creating energy for industry requires significant resources. With traditional supply chains becoming ever more vulnerable, a local source of solar power is critical for maintaining capacity while reducing energy costs.
Are you searching for a reliable, renewable, and cleaner source of energy to power your business? If so, Nativ Techniks Inc. is ready to help. Find out how solar energy can benefit your business and your local community by requesting a comprehensive, no-obligation consultation today. Our professional team of solar panel installation Philippine experts can customize a solution that will work with any size budget and energy requirements.
What We Do
Nativ Techniks Inc. is headquartered in the Philippines and specializes in industrial and commercial solar panel rooftop installations. We handle every aspect of planning solar panel rooftop installations and ground-mounted systems on all industrial, commercial, public, and agricultural establishments. Nativ Techniks Inc. is top solar panel companies in the Philippines, trusted by corporations.
Our service is comprehensive and includes: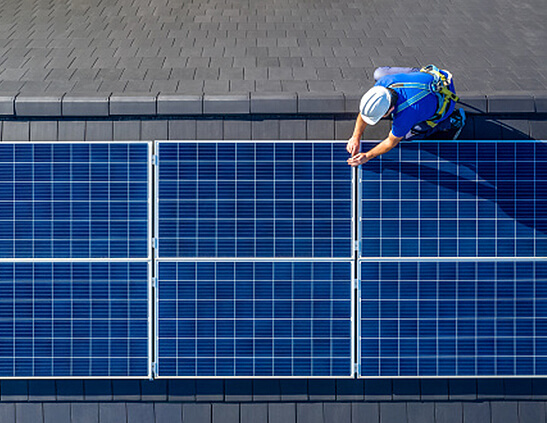 Consultation and planning
Site survey and initial consultation
Rooftop solar panel installation
Proposal and cost-benefit calculation
Engineering and Procurement
Solar panel system planning
on-grid, hybrid and off-grid designs
Components and materials acquisition
Construction and Installation
All solar panel installations in the Philippines are implemented according to the Philippine Electrical Code (PEC) and Philippine Distribution Code (PDC)
Ground-mounted and rooftop installations
Operations and Maintenance
Check and monitor data for decreases in performance
Check inverters for error messages
Ensure panels are clean and secure (tree sap, bird droppings, leaves, and other debris)
The general condition of the equipment such as damaged wires or cracked casings
What Happens During a Solar Panel Installation Site Survey
A site survey is critical for determining the number of variables that will impact your solar panel installation in the Philippines.
Our solar panel experts will visit your site to conduct the survey so we can develop a custom solution that will work best for your business.
A few of the variables that will be factored into the survey include:
Site Climate Condition: The amount of solar irradiation, wind speed variation, and temperature will all help determine the specific components required and the potential power generation possible. For example, a site experiencing high solar irradiation will require more efficient solar panels. Wind loads and the roofing material will also influence the complexity and cost of the solar panel installation.
Shade Analysis: Solar panels should be shade free. The site survey will analyze the surrounding area for adjacent buildings, water tanks, parapets, walls, and trees to ensure the installation receives maximum sunlight for electricity generation.
Available Space: How much space you have will impact capacity for electrical generation. For example, a 10 kW system will require at least 800 square feet.
Location for other components: When the ideal location has been decided on, a solar panel survey will then determine the location for the mounting components, including the inverter, distribution box, and wiring route. Our complementary and comprehensive solar panel installation survey will help us tailor a solution that will work for your company, regardless of the size of your business or your power needs.
Reduce Your Energy Costs
Our solar panels will deliver a steady supply of cheap renewable energy for as long as the sun shines, and the Philippines is famous for its bright sunshiny days. Electricity is produced on-site, so you aren't reliant on infrastructure that might be miles away.
Unfortunately, we can't depend on the sun 24 hours a day, so we will have a partial dependence on non-renewable energy supplies for some time. However, you can significantly reduce your overhead by using the free energy from the sun during the day.
You Get Credits for Excess Energy
We guarantee the energy you get from solar will be a lot cheaper than what you get from your traditional energy suppliers, even when you factor in the cost of the installation.
Your excess energy generation can also supply the grid with extra power. The business will receive credits for every kW pumped into the national energy grid, which you can use to reduce your utility bills even further.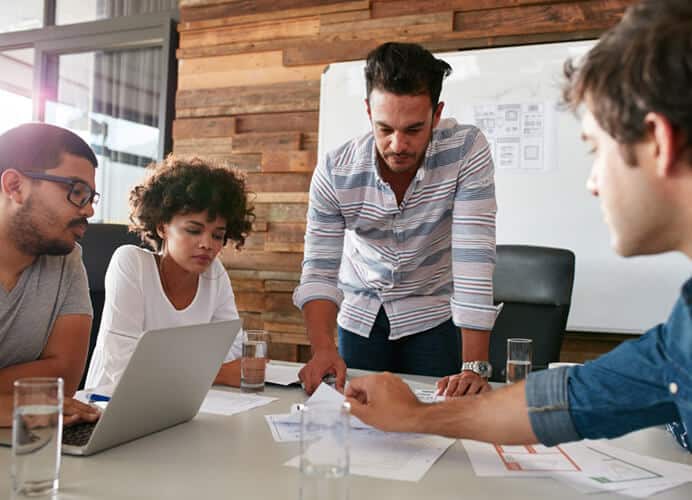 Improve Brand Perception
Every business needs to make a profit but doing so with less impact on the environment is a worthy goal. When you go solar, you reduce your reliance on coal and gas-powered energy sources.
Not only are these not renewable, but they are also responsible for thousands of tons of greenhouse emissions every day. Your customers are increasingly concerned about the state of the planet and the negative effects of industry on the environment. Creating a more environmentally responsible company will increase the respect your brand enjoys in the marketplace.
Planning A Project Now?
Would you like to know more about how solar panels can benefit your business? Call the experts in all things solar. Nativ Techniks is a top solar company in the Philippines. Contact us and ask for a no-obligation, comprehensive survey of your site today.
Solar Power FAQ
Need to know more about solar panel installations? These answers to some of the most common questions we get asked should help. And don't forget, if you don't see what you need to know below, give us a call, we'll be glad to answer any other questions you may have.
Naturally, a solar panel installation will need to reduce your expenses to make it worthwhile. Our comprehensive survey will provide you with all the details about whether you can generate enough power to cover the cost of installation and maintenance.
There are also government incentives that make solar panels a lot more affordable. In all of the solar panel installations we have worked on, the business has realized significant energy cost reductions along with all the environmental benefits.
There are a lot of variables that go into creating a solar panel installation, so pinning down the cost can only be done with a comprehensive survey. However, solar panel prices have dropped by 89% in the last 10 years, making it more affordable every year. On average, a system consisting of around 38 solar panels capable of around 15kWp over 86 square meters can cost anywhere between PHP900,000 – PHP1,260,000.
Solar panel longevity has increased remarkably with each generational leap. While a lifespan of 10 to 15 years used to be the norm not that long ago, today's solar panels will keep generating green energy for 25 years or more.
All green energy arguments aside, the main reason most people convert to solar is because of reduced energy bills. The good news is that solar panels not only last longer, but they are also getting better at producing energy. Still, many different variables are at play when it comes to solar panel power generation.
Cloud cover, the surrounding environment, the orientation and pitch of your roof, and how much electricity your business uses will all come into play when calculating savings. The average Philippine household will need just six panels to meet their energy demands and produce savings of around PHP2,384. Of course, a business will have much greater energy demands. Call for a free consultation to find out how much solar panels could save your business in electricity bills.
In general, a 2 square meter (about 20 square feet) panel will generate 400 watts per hour, or about 42.5 kWh every month. Twenty panels will generate 8,000 watts per hour.
Solar panel system setups come in three main types: On-grid system, off-grid system, and hybrid system.
An on-grid solar installation uses an on-grid inverter and does not use battery storage. It's a great strategy for customers who are on the grid but want to reduce costs with solar. Feeding excess energy back to the grid is also like selling power to the power company to reduce your costs even further.
An on-grid system is the simplest to design because it uses fewer components. Unfortunately, when the power goes out, so does your system. This is a safety precaution because line people need to work on a system that is not live. On-grid systems disconnect when they sense the regular power source go down.
Off-grid solar panel installations are excellent for customers who cannot connect to the regular grid. If you want to become entirely energy self-sufficient, off-grid is the way to go. A typical off-grid solar system will consist of more than just solar panels, so power generation can occur at night or during cloudy conditions. They also have solar battery energy storage system (BESS). As you can imagine, an off-grid system isn't an ideal solution for businesses that typically have greater energy demands than the average household.
A hybrid solar system provides the best of both worlds. Customers who are on the grid but require a backup solution for when the power goes out can use a hybrid system. A power outage automatically switches to your solar battery energy storage system (BESS) while also disconnecting you from the main grid for safety. The extra components, such as batteries, generators, and other components make them more expensive and less efficient than other solar installation setups.