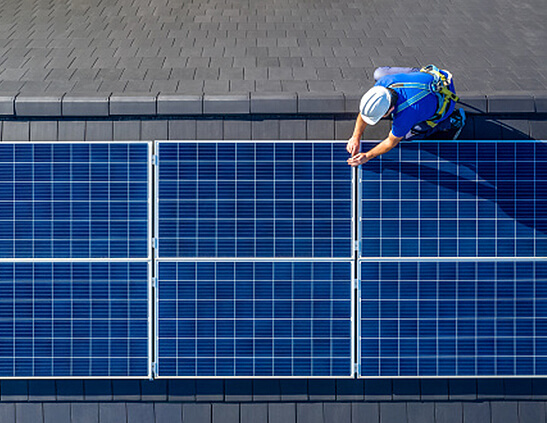 Consultation and Planning
Site Survey and Initial Consultation
Solar Panel Installation Cost and Sizing
Proposal & Cost- Benefit Calculation
Engineering and Procurement
Solar Panel System Design
Components and material acquisition
Construction and Installation
Solar Panel System Installations are implemented in strict accordance to the Philippine Electrical Code (PEC) and the Philippine Distribution Code (PDC)
Service and Maintenance
Permits and net metering assistance
Periodic Maintenance
Industrial Solar Installation
Philippines
Nativ Techniks Inc installs solar power systems on industrial and commercial buildings. We provide complete solar energy solutions to industries and commercial facilities to help them reduce their electricity costs. If you are looking for commercial and industrial solar panel installation services in the Philippines, reach out for a free consultation.
An industrial solar installation in the Philippines is an intelligent solution to reducing operating costs and positively impacting the local and global environment by producing more green energy. Industrial solar Philippines' installations across the country are powering warehouses, cold storage units, and factories, and all are contributing to a cleaner and brighter future for the next generations of Filipinos.
Many more large industrial installations throughout the Philippines could still benefit from a more cost-effective clean energy solution. Energy used for industry uses considerable resources, and with traditional supply chains becoming ever more unreliable, solar energy is a cost-effective strategy for maintaining operational capacity while reducing energy costs.
If you are looking for a more reliable, cleaner, renewable energy source for your business, reach out to Nativ Techniks for a comprehensive, no-obligation consultation today. We can customize any industrial solar installation in the Philippines to perfectly complement your budget and energy needs.
Planning A Project Now?
Let us help you lower your electricity expense and contribute to a cleaner environment.