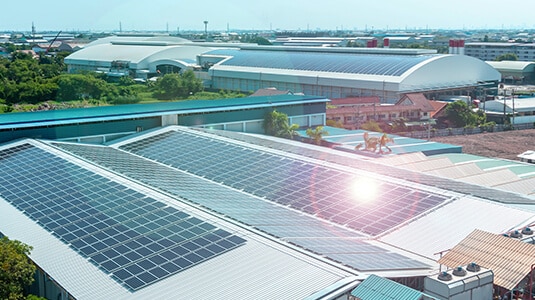 Solar Rooftop Energy Systems
With the Philippines having one of the highest electricity rates in Asia, the adoption of solar panels for homes, commercial and industrial establishments have shown tremendous potential. The country's thrust to increase its renewable energy mix to 55% by 2040 has encouraged solar rooftop installations nationwide.
Here are 5 benefits of solar panel rooftop installation.
1. COST SAVINGS
The increased efficiency of solar technologies and reduction in cost has made solar energy systems a viable energy cost-saving solution for residential, commercial and industrial establishments. The investment in a solar rooftop installation today can be recouped in approximately 4 years from the savings in electricity cost.
Figure 1. Electricity Generation Cost Comparison
Source: IEEFA Report – "Carving out Coal in the Philippines: Stranded Coal Plant Assests and the Energy Transition"; MERALCO; ERC; Solar Philippines; SolarNRG; Energy Development Corporation.
2. ENERGY INDEPENDENCE
It provides a source of energy in off-grid areas and limits reliance on expensive electricity in on-grid areas. It also helps address the issue of intermittent power interruption for homeowners and business establishments.
3. SUITABILITY TO PHILIPPINE CLIMATE
The country situated just above the equator is blessed with an abundance of sunlight annually. The tropical nature of the Philippines provides us with a free source of energy that should be harnessed to its potential.
4. ENVIRONMENT FRIENDLY
Solar energy is clean and green. Using solar energy helps reduce our carbon footprint, lowers the greenhouse gas (GHG) emissions from fossil fuel use and helps fight climate change.
5. EASY AND SIMPLE INSTALLATION
Solar panels can be installed on any rooftop without much complication. It does not need to utilize additional land or area that can be used for agricultural/ food security purposes. It is also almost maintenance-free with a lifespan of 20 years if properly taken care of.
Get in touch with us for a quotation.
Planning A Project Now?
Let us help you in reaching your sustainable development goals.